Williamsburg Deck Creations
The beautiful, close-knit town of Williamsburg, Virginia is host to hundreds of tourists every day, along with being home to the 15,000+ residents who call this town home. This presents the homeowners of Williamsburg with a unique opportunity to add to their homes' remarkable stories.
Williamsburg boasts of so much history, from The College of William & Mary to the town's iconic historic district. Deck Creations' general contractors in Williamsburg are extremely knowledgeable of the area's historic construction guidelines.
Deck Creations was established in Richmond, VA over 10 years ago and has since expanded its operations into Williamsburg, securing its place as one of the area's top deck-building companies. Today, we are proud to offer design and construction services that help create beautiful home additions in one of America's founding towns. Our talented Williamsburg general contractors are available for any outdoor construction project, including decks, sunrooms, screened porches, home siding and more. See examples of our work or contact us for a free estimate today!
Our Services
At Deck Creations, we provide a wide range of services, so you can build the outdoor space of your dreams. Our backyard designers know how to accent your outdoor space with different materials to compliment your home, including Williamsburg's iconic, brick houses.
Contact a Williamsburg General Contractor Today!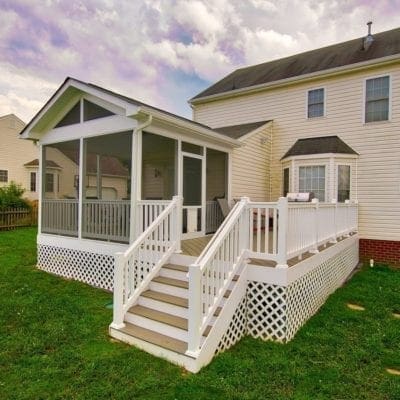 A perfect way to develop your Williamsburg backyard is with a screened porch. Our Williamsburg porch builders at Deck Creations love to create and install unique structures to help you enjoy your property while keeping bugs away!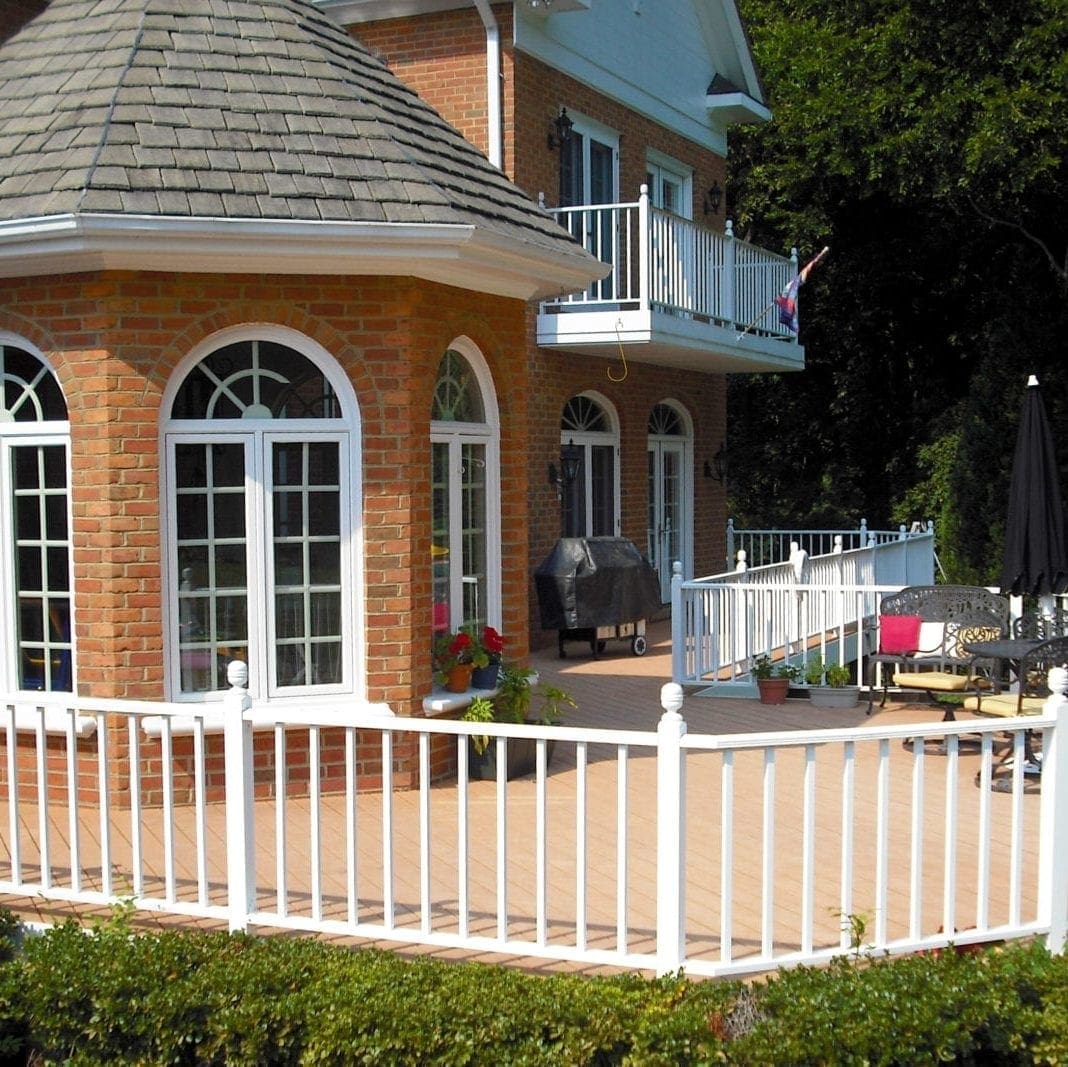 A new deck designed by Deck Creations adds a touch of style, elegance and functionality to your outdoor space. Become the destination of your neighborhood with a custom-made deck that reflects your personal style with Williamsburg sophistication.
Enjoy the great outdoors and soak in the sun from the comfort of your Williamsburg home. Our sunroom contractors and builders are knowledgeable in Williamsburg construction laws and regulations to build your next addition.
"

"Thanks so much for the prompt and quality work you did on my deck. I especially appreciate the care taken to avoid any damage to plants and the excellent cleanup of the yard after the work was completed. I hope to do business with you again in the future."
"

"Your carpenter and his team did a great job in building my deck. Once they started the deck, it took less than a week for them to complete the project, and it looks fantastic. Great job!"
"

"Your crew just completed our 12×14 deck this evening. I have to tell you that my wife and I are very pleased with the deck design and the work that was done. Your carpenter is a real craftsman who cares about the quality of his work.

I was impressed with the selection of the wood planking for the deck. He also has a knack for detail and is creative in solving carpentry problems, like anchoring the siding structure of the house to the deck rather than using another 6×6 pole, which looks much better.

He is also responsive to suggested corrections and immediately used the sander to remove some imperfections on the deck and siding. He and his helper also cleaned up very well after the job was completed.

I would highly recommend your company to others considering deck designs and construction. In fact, I am planning on requesting additional deck work from you in the future."