Richmond Deck Creations
There are few cities in the United States with a history as rich as that of Richmond, Virginia. Over 275 years in the making, the city of Richmond is one of the oldest cities in the United States and the proud capital of the Commonwealth of Virginia. While its historic roots are evident in the city's Federal-style architecture and beautiful plantations, a new wave of residents is revitalizing the city with a modern vibe that makes Richmond a vibrant place to live.
The diverse atmosphere and architecture in Richmond make designing and building an outdoor space an exciting opportunity for homeowners. Not only can you extend your personal style outside of your home, but you can make the space fun and functional for get-togethers with family and friends.
Originally named Deck Creations of Richmond, our family-owned deck company was established in the heart of Virginia before expanding into nearby territories and increasing our service capabilities. We are proud that our 10 years of home remodeling experience have helped us grow into one of the most highly-recommended deck companies in Richmond. Today, in addition to designing and constructing dream-worthy Richmond decks, we offer a wide range of services from sunrooms to  vinyl siding.
We are proud of and inspired by our Richmond roots, which drive us to create beautiful decks that accent our diverse city homes.
Our Services
Deck Creations' premier designers and contractors work directly with the client to turn your vision into a reality. We combine the traditional aspects of our city with a modern-day twist to build beautiful decks, patios, hardscapes and sunrooms that match your personality and reflect our dynamic city. See our service page for examples of all our construction and maintenance options.
Our Richmond general contractors work directly with our clients to design and install beautiful outdoor spaces. So, whether you're wondering what material will accent your brick home, or how to build according to Virginia historic guidelines, contact us for a free estimate today!
Contact a Richmond General Contractor Today!
804-320-2212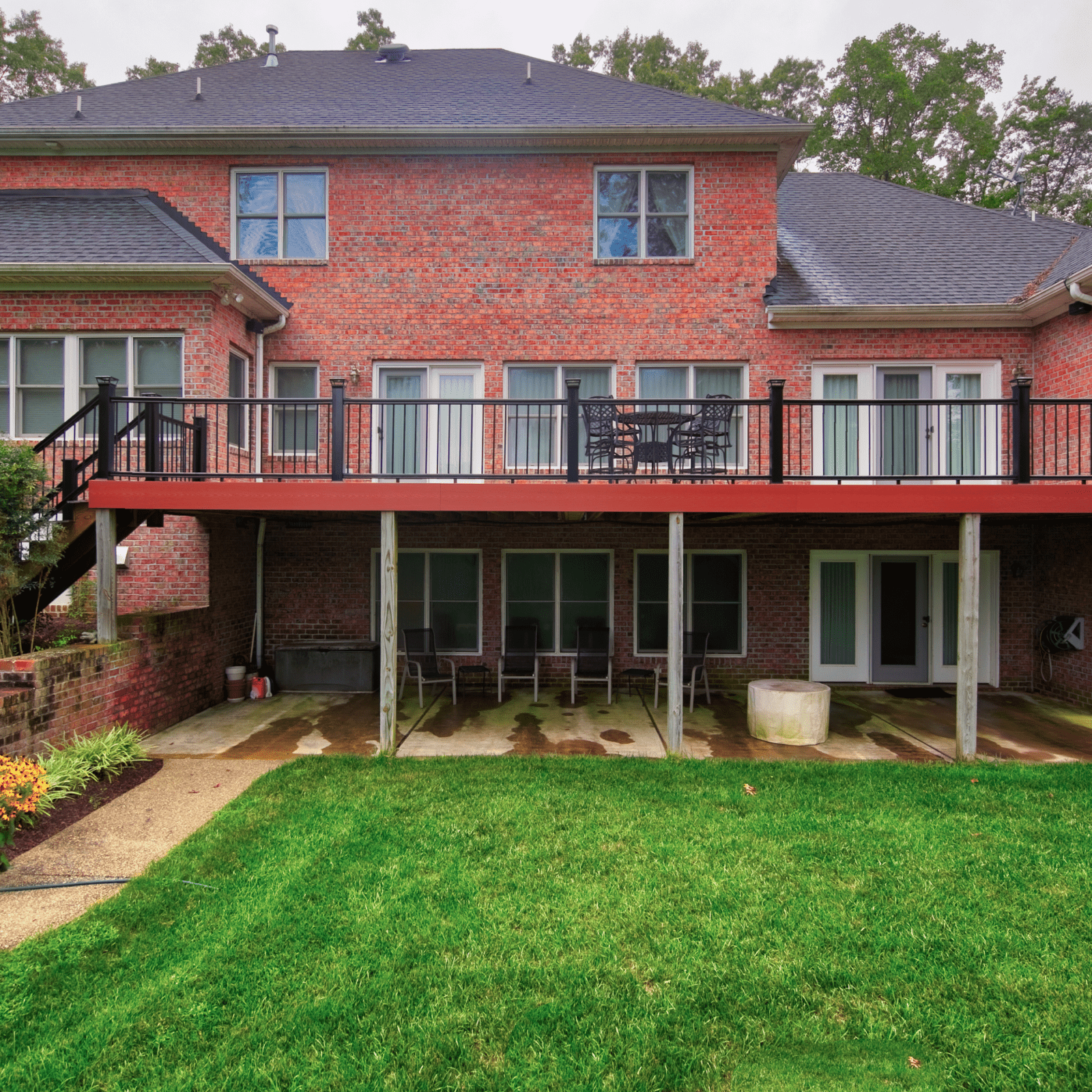 Every Richmond home has character that reflects the style of its homeowner along with the charm of the decade it was built in. Our custom decks are made to compliment all the different aspects of your home.
As any Richmond resident will know, we have a lot of bugs! Screened porches are the perfect addition to any home, as they allow you to enjoy the picturesque outdoors within screened protection.
A distinguished hardscape adds a personalized touch to your outdoor space. Imagine cooking dinner for family and friends in your outdoor kitchen or cozying up to a toasty fire pit during a cool Richmond night.
"

"We want to thank Deck Creations for always communicating our job status, and for your carpenter and his expert craftsmanship at giving us a quality sunroom to enjoy."
"

"Thank you for the nice replaced porch floor on my Federal Farmhouse. The synthetic should prevent rot on the damp north side, and the work was done well and quickly for a reasonable cost."
"

"I just wanted to send you a note as to how pleased we are with our new deck. You were great in the pre-construction phases letting us know all the steps involved and the timelines for construction. Your carpenter and his crew did a tremendous job and we are getting many compliments on how it looks. As soon as my neighbor saw the deck, I know he called you to build his. His deck looks great too!! Thanks again and I will make sure to spread the word around our neighborhood."