WINDOWS
Virginia's Premier Window Installation Specialist
At Deck Creations, we specialize in the creation of outdoor living spaces.  We use the finest materials to design and build decks, patios, porches, sunrooms, and outdoor kitchens and fireplaces.  We offer premium lumber decking and quality green composite decking made from 80% recyclable material.  Each project is custom designed to match your personal style, requirements, and budget. Modern deck building is a complex process that utilizes high performance materials.  Our highly skilled team of craftsman take pride in creating award winning projects. Deck Creations is a full-service design and build provider of deck and patio services in the central Virginia area.  It would be our pleasure to create for you a new deck or porch to enhance your home. We are ready to help you construct a beautiful outdoor living space: please give us a call!
Our porch windows are designed to transform your screen porch into a three season sunroom. Our window system permits 75% ventilation and the ability to slide the window up or down. Our porch windows come in a variety of sizes to accommodate your unique porch design.  Transitioning from a screen porch has never been easier. We can install the windows for you or sell them directly to you, so you can tackle that weekend project.  Our porch windows are designed to fit within your existing porch framing.   The porch windows offer the convenience of a screen porch, but with the benefits of a three season room.  The quality screens will help keep pollen and rain out, and let fresh air in. These maintenance free units can be custom made to your specifications.  If you're ready to eliminate the yellow pollen from your screen porch, give us a call!
Boost your home's curb appeal and energy efficiency with a custom siding job by Deck Creations. With so many different styles and materials to choose from, achieving the house of your dreams has never been so easy. Whether you're looking to transform the appearance of your home with colored vinyl or want long-lasting advanced composite siding, our exterior renovation contractors can help you find the perfect fit for you and your home. When you're ready, trust your local Virginia siding company, Deck Creations, to get the job done right, on time and on budget. Call us today.
We are the preferred choice for exterior renovation and outdoor living structures in the greater Richmond area. Create your backyard oasis with us today.
Whether you're considering adding space – a custom deck, a screened porch or a sunroom – replacing the siding on your home, or making a few simple additions to complete your space, you can count on our experienced team of backyard designers to create a unique plan that showcases your personal style. Browse our website to see the many projects we've completed. From design to installation, Deck Creations is committed to giving you the project you desire in a timely manner and at a great value. Call or contact us to create your perfect outdoor space today.
Deck Creations was recently featured on Channel 6 News!
Follow the Progress of your Home Construction Project with BuilderTrend
Deck Creations is paving the way for Richmond exterior renovation and deck building companies to take customer relations to the next level. With BuilderTrend, the industry's leading residential construction software, customers can file paperwork and streamline communication with their Deck Creations contractor at the click of a button. From designing to planning and execution, every aspect of your project's plans and progress is accessible through the BuilderTrend website and app on your Android or Apple device. Enjoy a seamless, construction experience with Deck Creations and contact us for a free estimate today. 
We Offer Pay Over Time Options.
No Interest, No Payments for 6 Months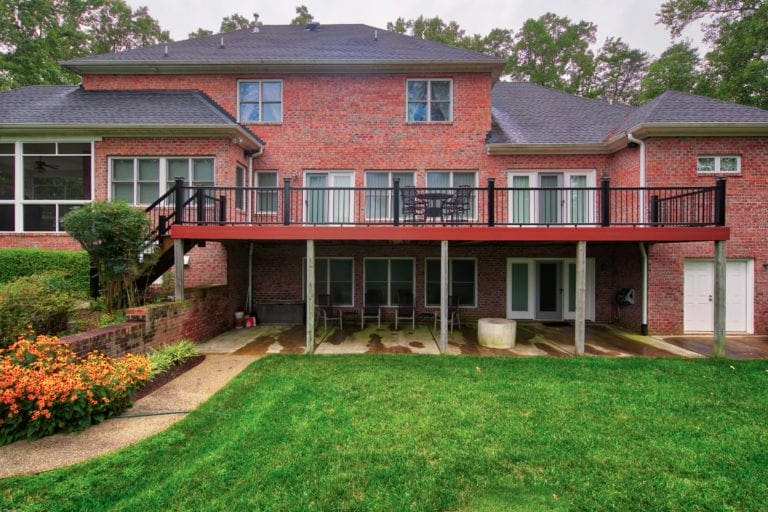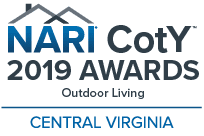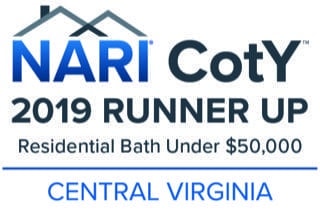 For the second time,
National Association of the Remodeling Industry (NARI) of Central VA
has honored Deck Creations as the Winner of the 2019 Outdoor Living Space saying, "Great transformation and good use of space. Love the double staircase. Good use of products that will last a long time." Deck Creations also won Runner Up for a Residential Bath Under $50,000.